Generative AI is not limited to writing essays or producing artistic images, as it is also poised to revolutionize the way people search for information online. When ChatGPT was introduced late last year, some predicted that it would eventually replace Google, given its ability to provide human-like explanatory responses to queries, which is more effective than scrolling through numerous web links.
However, as of now, the possibility of ChatGPT replacing Google entirely seems unlikely. As more companies recognize the potential of generative AI, they are quickly incorporating it into their search engines at a faster pace than expected. Google is also working on implementing AI-powered features into its search engine, which may soon become available.
Nevertheless, when the upgraded Google search engine becomes available, it will not be the first search engine to be boosted by AI. There are already several AI-powered search engines on the market, and this article will explore some of the best options that are currently available.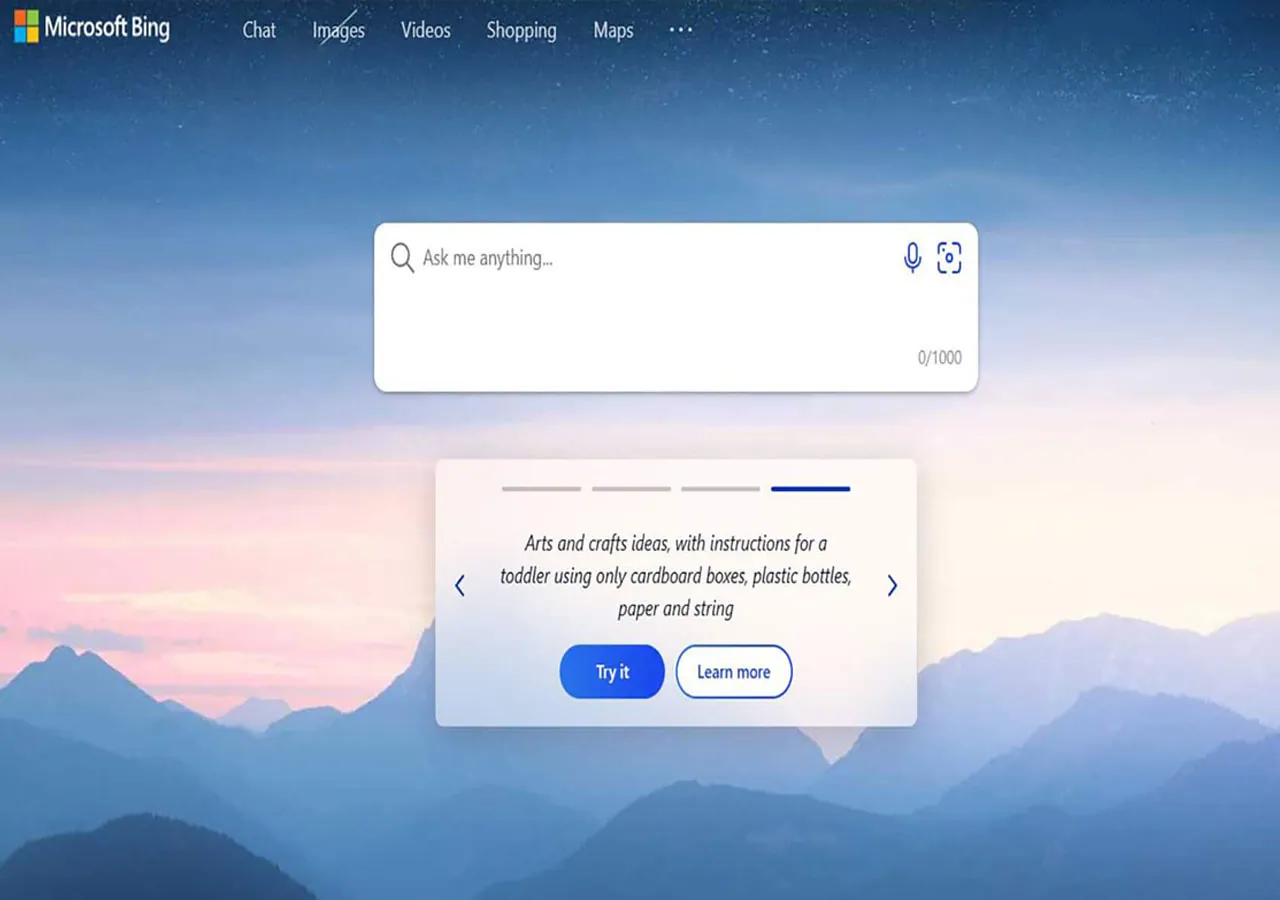 According to Statista data, Google dominates the search engine market with approximately 85%, while Bing holds around 8%. In an effort to increase its market share, Microsoft has launched an AI-enhanced web search experience for Bing. The upgraded Bing utilizes a next-generation model from OpenAI, which Microsoft claims is more powerful than ChatGPT. It now reviews results from various sources on the web to provide a summary of the answer you're seeking, in addition to a chat interface. However, the new Bing is still in its "Preview" phase, so you will need to sign up for a waitlist to use it by registering on bing.com.
Brave, a company that focuses on privacy for its web browser and search engine, has announced the addition of AI-powered features. Their search engine, Brave Search, now includes Summarizer, which presents concise answers to user queries at the top of search results pages. Brave states that Summarizer was created entirely by the Brave Search team and doesn't rely on ChatGPT or its backend systems. Instead, it employs three different LLMs (large language models) that have been trained on different tasks. Unlike Bing, Brave Search does not provide a chat experience. Summarizer is already available on both desktop and mobile browsers, and can be accessed through search.brave.com.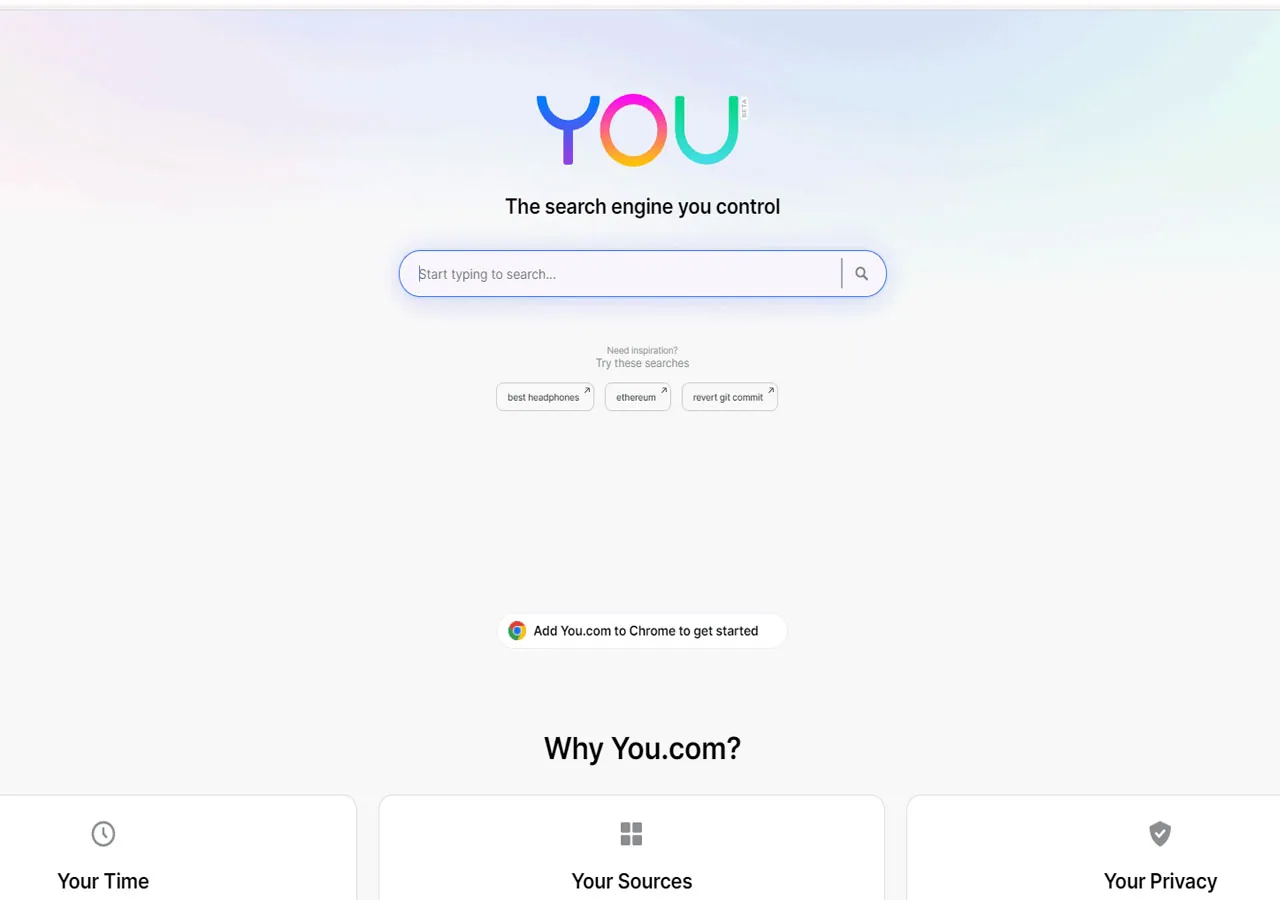 You.com is an AI-powered search engine that promises a personalized search experience while keeping user data completely private. In addition to its search function, the product also offers a few services such as YouCode for coding, YouWrite for writing, and YouImagine for generating AI art. However, one drawback is that it doesn't provide AI search results on its own. Instead, users must navigate to the YouChat section to access them. To use You.com, users need to sign in to access the AI-powered features.
Perplexity was among the first search engines to provide AI-powered search, launching in December 2020. It takes a no-frills approach and provides an AI-generated summary with citations from across the web instead of a list of links to scroll through. No sign-in is required to use the search engine, and there is no option to create a Perplexity account. The website has a clean interface and can be accessed at perplexity.ai.
Neeva, which debuted in the US in 2021, is another search engine that prioritizes privacy and is free of ads. Its AI-driven capabilities were made available worldwide last month. Its AI-powered function operates much like Brave's, presenting concise answers from various sources across the web at the top of the search page after you type in your query. Similar to Brave, it does not provide a chat feature at this time. Neeva also offers a dedicated browser that can be downloaded on iOS and Android.